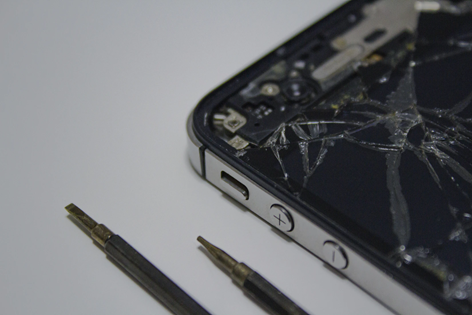 The Digital Fair Repair Act: Promoting self-sufficiency, small businesses, and waste avoidance in post-pandemic economy
It is safe to say that nearly everyone has some type of digital device that helps them connect to the world through the internet. It is similarly safe to say that nearly everyone has bought a new digital device because their previous device broke down. Some of you may have tried to have the broken device repaired only to be dissuaded by the repair cost. This was not by coincidence, as manufacturers of digital devices control the repair of their devices through warranty restrictions and intentionally coerce consumers to choose purchasing new devices by making repair so costly. New legislation proposed in New York State would effectively end this practice and give buyers the power to repair their digital devices. 
The proposed legislation in NY is the Digital Fair Repair Act. Similar legislation (The Fair Repair Act) has been proposed in the U.S. House of Representatives, sponsored by Congressman Joe Morelle (D-NY). The Digital Fair Repair Act would require original equipment manufacturers (OEMs) "to make diagnostic and repair information for digital electronic parts and equipment available to independent repair providers and consumers if such parts and repair information are also available to OEM authorized repair providers," to "protect consumers from the monopolistic practices of digital electronics manufacturers." In short, this proposed legislation would force large manufacturers to facilitate third party repair of their devices and give power to consumers to repair their digital devices. The federal Fair Repair Act promotes similar ideals and includes manufacturers beyond digital devices, such as farm equipment.  
These are good laws because they will aid in developing a resilient post-pandemic local economy. One of the major flaws in our local economy that the COVID-19 pandemic highlighted is our reliance on predatory global corporations and the corporation's inability and their lack of incentives to provide for a community during a global emergency. The proposed legislation would effectively limit our reliance on these corporations and promote our community's self-sufficiency. The new legislation would also open the door for small repair businesses to increase their ability to repair devices and facilitate the development of new small businesses of this type to compete in this new market space. These local small businesses would add to the economic resilience of the community and the potential revenue for local governments. Lastly, damaged products that otherwise would be destined for waste due to engineered obsolescence would have their product lifespan increased and the amount of digital waste produced by the community would decrease. Our community's improved self-reliance, small business potential, and waste reduction would move us forward with a more resilience post-pandemic economy.  
If you own a digital device, chances are this proposed legislation would be a benefit for you. The Digital Fair Repair act has already passed in the New York State Senate but a vote on the bill in the Assembly has been put off until next year. Some corporations have been lobbying to prevent this type of legislation from passing in New York and in other state legislatures. If you believe in your right to repair your devices and your community's right to a more resilient local economy, make your voice heard by writing to your New York State Assembly Member and your United States Congressional Delegates.